Hall of Fame of Poker game Doyle Brunson had a session of a wild cash game.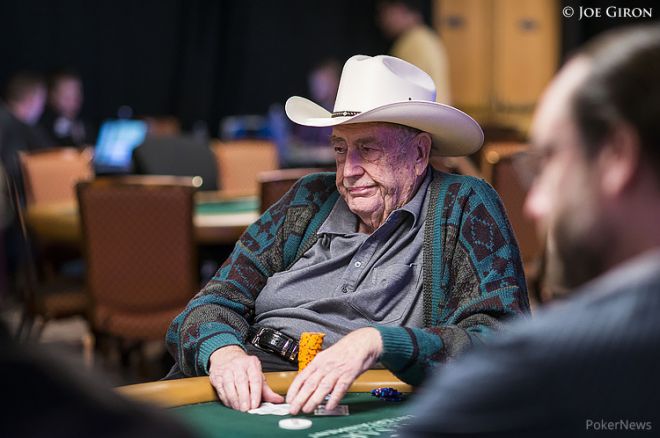 This happened on Tuesday evening in Las Vegas. Here is the detail what happened on the evening of Tuesday.
Doyle Brunson is now 83-year-old and was playing poker in Las Vegas. He spoke about a contestant in the event without revealing his identity. Burnson used his twitter account and said he saw a player in the event who run just three big bets in the mixed game of $2,000-$4,000 up to a the stack of $550,000. Brunson did not even reveal about the person had originally bought in for.
Brunson said after a minute of this incidence he witnessed two players unnamed of high-stakes get into an argument. The argument became so strong that they threw the chips of poker whose cost was $150,000 onto the floor. The entire incident happened in the Bellagio's poker room. Continue reading Doyle Brunson Reveal Something On Twitter